my website is better viewed on a larger display
nevertheless you are welcome to view my work on this device
choose the project in the menu by clicking on the title and scroll down to see it

mia x eth

product design

2020
university project
mia is a project between two industrial designers from the ZHdK and two mechanical engineers from the ETH Zurich. mia is a foldable and individually adjustable desk specially designed for home office situations. The basic shape reminds of an A that is connected through a crossbar that serves as a hinge but also as a light source. The light can be easily switched on and off, as well as dimmed by a rotary switch located next to the light tube. After unfolding the table, it can be adjusted in height by pulling buttons on the bottom of the tabletop. On the inner edge of the scaffold, there is a socket for charging tools. The power for this and the light is provided by a cable attached to the left leg of the table.
01 –lightswitch

03 – light tube

05 – power plate
07 – color palette
09 – color palette
Renderings: Tabea Wschiansky
02 – power plate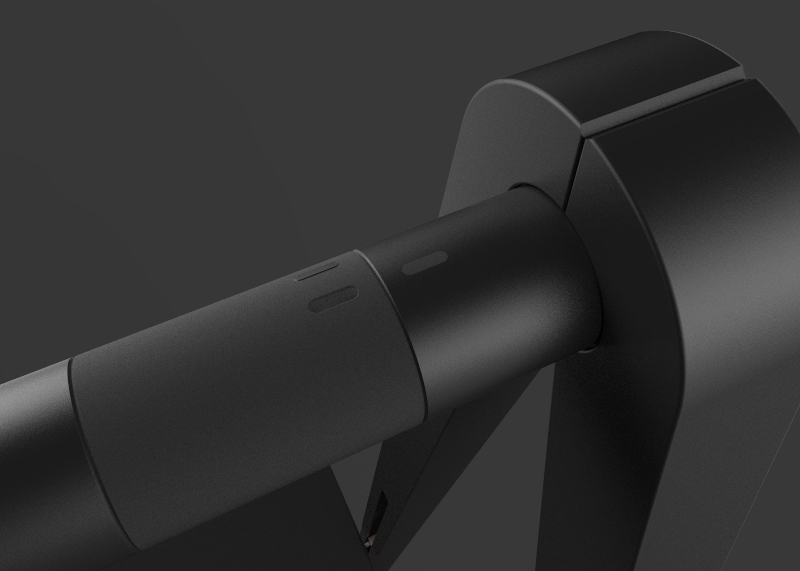 04 – light switch and hinge

06 – table
08 – color palette
10 – color palette
mia is the instruction manual for the project mia x eth and shows with illustrations and text how to do the installation and usage and with pictures for inspiration.
01 – page 4-5
03 – page 2-3
05 – packaging
07 – adjust height
09 – overview
11 – electricity
02 – book cover
04 – page 1
06 – page 6-7
08 – light
10 – setup
12 – bottle holder
Pictures and Renderings: Tabea Wschiansky